ROOTS & WINGS | NAVIGATING THE MAZE OF EMOTIONS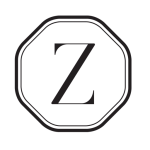 ROOTS & WINGS
Explore the foundations of your being in our Roots and Wings programme. We'll help you find a renewed confidence to release the ties that have bound you to your past.
If you're experiencing anxiety, feel overwhelmed, struggle with panic attacks, or feel emotional burnout – this 3 day programme will help you deal with stress in a new way and gain a greater perspective. Working with a small group of like-minded women, you'll navigate through the unconscious maze of life and self to find freedom and balance.
The programme's structure
Led by psychotherapist and consultant psychiatrist Dr Bea Paszthy and Ali Lemaitre – the programme revolves around our targeted therapeutic workshops.
Carefully weaving together elements of cognitive behavioural therapy (CBT) with hypnotherapy, mindfulness techniques and evidence-based stress management to calm the autonomic nervous system, you'll embark on a journey of self-development designed to help you reach your true potential. 
Unclip your wings from the binds of your past – let earlier wounds evolve into the wisdom that informs the direction of your life
Speak to the inner critic that's holding you back – understand your internal dialogue and uncover positive reflections of your past
Reignite your creativity – retrieve your forgotten self and set future plans and goals with the freedom to be you
Gain a higher perspective – discover your wings and soar high to map the path of life with confidence
Our holistic treatment programme encompasses mind, body and soul, teaching you transformative techniques and strategies to help you manage stress and improve your health. Encompassing a full spectrum of traditional and integrative health therapies, everything we do is designed to help you pause, reflect and find the stability you need to thrive.
Embracing the latest research on nutrition and targeted supplements, you'll enjoy delicious cuisine that gives you a mindful eating experience. We'll ensure that every meal is tailored to your individual needs, with a focus on helping balance your gut microbiome.
Exercise and movement forms an important part of any healing process and is crucial to healing. Not only will you be able to reconnect with nature through walks in the stunning grounds of your chosen venue. We'll also focus on strengthening your core with gentle yoga and Chi walking.
TRANSFORMATIVE | LUXURIOUS | INTELLIGENT