TRANSFORMATIVE | LUXURIOUS | INTELLIGENT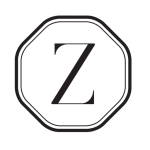 ABOUT THE ZEST RETREATS TEAM
From psychotherapy to nutrition and integrative healthcare, our practitioners will help you optimise your health and wellbeing
Ali Lemaitre – Founder and CEO
Ali has been immersed in the health and wellness arena for over 30 years. With a background that combines Cognitive Behavioural Therapy (CBT) hypnotherapy, psychotherapy and mindfulness meditation training, together with nutrition and integrative health. She is an experienced health optimisation coach, a certified Bulletproof Coach and Human Potential Coach. Her approach to health and wellness is integrative, tapping into the body's intrinsic ability to balance and heal itself. She has a special interest in the digestion health and the gut-brain axis, optimising nutrition with specialised protocols to help the gut heal and the microbiome thrive. She is an Epigenetic Advisor for Chronomics and uses her knowledge of Epigenetics to consider methylation and detoxification pathways together with super-cellular hydration and specific oxygenating breath-work to control stress and improve brain function and the autonomic nervous system. DNA analysis is just one of the ways that Ali uses to devise personalised plans, teaching you highly specific tools and insights to create a healthier future.
Ali was the founder of one of the UK's first integrative and complementary health clinic in the 1990's. She has spoken on radio and lectured in holistic and functional health to Doctors and health professionals, has taught mindfulness, meditation, stress reduction and self-hypnosis to medical and NHS staff alike. Since graduating, she has continued to deepen her knowledge in mitochondrial function – giving you proven strategies for optimising your cognitive performance, vitality and whole body health. She continues to expand her knowledge in cellular nutrition and the biochemical effects on the body and mind. She works with busy professionals to improve health, performance, resilience and status anxiety..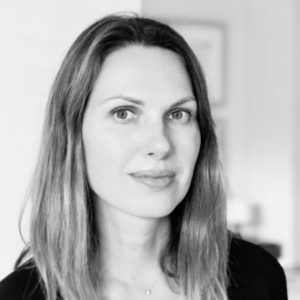 Sofi Teleky – Director BCHN, FNTP
Sofi is a Board Certified Holistic Nutritionists, a certified Functional Nutrition Therapy Practitioner (FNTP) and a certified Bulletproof and Human Potential Coach. Honouring ancestral wisdom, she takes a functional approach to health and wellness. She focuses on the importance of a nutrient-dense diet paired with a well balanced lifestyle and proper supplementation – whilst respecting the body's innate ability to heal. Sofi covers the basic chemistry concepts, the science of food and its nutritional components and the scientific principles about how the body functions, anatomically and physiologically.
Before studying nutrition Sofi Teleky worked in the corporate and financial sector. Diagnosed as Celiac at an early age she was always focused on a healthy diet but became increasingly interested in health, wellbeing and longevity around the time of her first pregnancy. She has a private clinic in Lisbon, Portugal – and gives regular talks on all aspects of nutrition and lifestyle to women's groups and local businesses.
Dr Bea Paszthy MD, MSc, PhD. Co-Founder and Medical Director
Dr Bea Paszthy is an internationally renowned medical Doctor, Psychiatrist and Psychotherapist. She is an Associate Professor at Budapest's famed Semmelweis University and is also in private practice in both Budapest and London, working with high profile clients, of all ages, from all over the world. She is the Chair of the Hungarian Board of Child and Adolescent Psychiatry, Delegate of Hungary at the European Union of Medical Specialists, member of the Scientific Advisory Group in Psychiatry, Medicines Agency (EMA) London and co-founder of the Hungarian Council for Eating Disorders.
She is engaged in medical university education and a popular lecturer at medical universities across Europe. Dr Paszthy is often interviewed on TV, radio and various media channels and has hosted numerous national and international conferences for Medical Doctors and Psychologists.
Dr Paszthy is highly trained and enjoys working with a variety of methods including Cognitive Behavioural Therapy, Family Therapy, Reprocessing-Trauma Therapy, Somatic Therapy and Eye Movement and Desensitisation (EMDR).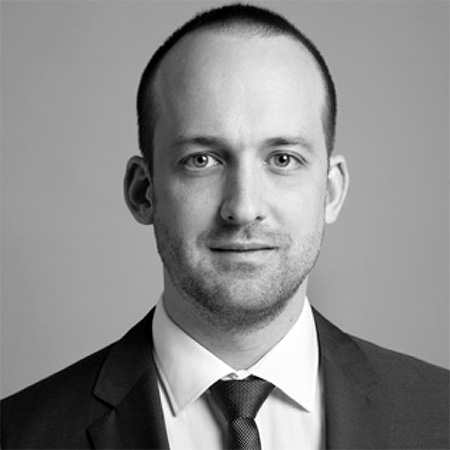 Dr Felix Bonke M.D, PhD.
Felix has received extensive training in a broad range of medical disciplines including internal medicine, gastroenterology, cardiology, oncology and ICU/emergency medicine from the Technical University Munich. With a PhD. in neuroscience he is now a much sought after Internist and Family Doctor at his private practice in Southern Germany. He has an ongoing interest in the emerging field of integrative and functional medicine and hyperbaric oxygen therapy.
Dr Bonke is committed to sharing his expertise in integrative healthcare to help his patients build healthier lifestyles with great nutrition and balancing exercise with adequate rest. He believes in focusing on the root cause, rather than just treating the symptoms of the disease, as conventional medicine often does. As well as Functional Medicine Felix has an interest in the practice of 'Biohacking' a term used to hack into your own biology to help it perform optimally and is a certified Bulletproof Health and Human Potential Coach. Felix continues to expand and develop his knowledge on optimising all aspects of health and performance.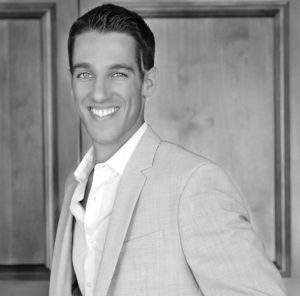 Sage Dammers
Sage is the co-founder, product formulator and CEO of Addictive Wellness. Fuelled by a passionate desire to help people live the ultimate life and create a better world. He studied Superfood nutrition and traditional herbal systems, especially tonic herbalism. Sage has worked and trained under the world's leading Master Herbalist – as well as nutrition and longevity experts from around the globe.
He has developed products internationally and given lectures on peak performance nutrition in Australia, Bali, France and North America. His years of experience in this unique arena, have allowed him to cultivate an unparalleled combination of cutting-edge nutritional and culinary expertise.
Sage has started tonic bars in 5-star luxury hotels in Paris and Sydney – serving longevity elixirs disguised as gourmet treats and introducing the novel concept of healthy indulgences to the market of world travellers.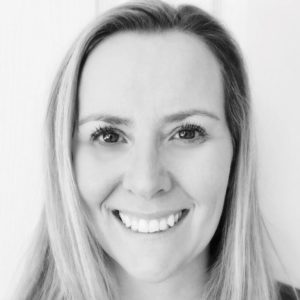 Louise Brown
Louise qualified as a nurse in 1997 and has spent many years working in the NHS in a variety of clinical, research and management roles. Her specialist clinical experience is in female sexual and hormonal health, with a real focus on patient advocacy. Whether running and transforming healthcare services or being on the receiving end as a patient or relative, Louise has a special interest in ensuring care is evidence based, timely and compassionate.
Some personal and health challenges have led her to seek-out a number of avenues complementary to western allopathic medicine including nutrition, digestive health, reflexology and mindful meditation – all of which have been shown to to have significant improvements to wellbeing. Louise is passionate about embracing all types of evidence based approaches to healthcare from ancient practices to cutting edge science.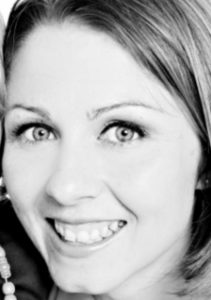 Nicky Hope-Hall
Nicky qualified as a physiotherapist in 1999 and started working in London teaching hospital, specialising in orthopaedics, musculoskeletal injuries and pain management – whilst embarking on postgraduate education. She has worked in the NHS as well as private clinics and teaches educational and rehabilitation exercise programmes for pain management and injury recovery. At present Nicky divides her professional time between the MoD and private work. She enjoys helping people return to what they want to do; whether that's high performance or sitting at their desk.
Nicky's motivation and results are driven by understanding, providing thorough assessments, giving informative and honest advise and facilitating highly effective rehabilitation. She is passionate about excellent clinical care, opening doors to improved performance and encouraging resilience to future injury. She uses acupuncture in her treatments and is a member of the AAC.
Nicky enjoys any outdoor activity and has a love of learning anything new about health and treating pain or injury. She often enjoys running and listening to the latest podcasts.
TRANSFORMATIVE | LUXURIOUS | INTELLIGENT