RE-WILDING YOUR GUT MICROBIOME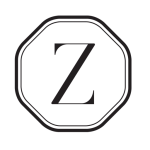 The cornerstone of excellent health
The programme's structure
Combining the very latest research on the gut microbiome- we will educate and empower you to find a more harmonious balance.
Learn how to make diet and lifestyle changes – to help heal your digestion

Finding your way through the myriad of conflicting advice

Targeted supplements that support and make profound changes to the gut-brain axis

 Learn how to redress digestive disruption and rediscover the bodies inherent wisdom to heal
Targeted therapeutic workshops are the focal point of your day, but our holistic approach extends into every part of your stay, gently empowering you with the knowledge and confidence to obtain a new perspective and make permanent changes in your life.
Our expertise in nutrition and diet is put to practical use in the delicious, organic food prepared in-house. Balancing your gut microbiome, you'll enjoy gluten and dairy free meals that combines superfoods and healthy proteins together with fresh and fermented vegetables. Chat informally to a member of our experienced team on continuing these healthy changes to your diet at home. Or attend our optional evening talks on the very latest in nutrition, bio-hacking and optimising your health.
The programme also involves core-strengthening exercise in the form of gentle yoga, chi or nordic walking and you'll be encouraged to explore the beautiful, secluded surroundings at your chosen venue, to embrace the power of nature.
TRANSFORMATIVE | LUXURIOUS | INTELLIGENT