DEEPLY NOURISHED – MASTERING YOUR NUTRITION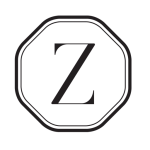 MASTERING YOUR NUTRITION
Our Deeply Nourished programme centres on self-nourishment and proactive self-care, taking you on a journey of profound wellbeing, where you'll understand how to champion your health. Learning how to listen to your body and  discover what your it truly needs to function at its very best. Developing a deeper understanding of the intricate links between emotional happiness and physical health. Helping you to eat with more intention and awareness and find whole body health.
The programme's structure
Leveraging the latest cutting-edge research, all the delicious meals you'll enjoy during your stay are nutritionally dense, perfectly balanced and tailored to your individual needs. Combining superfoods with healthy fats, organic and seasonal vegetables and pastured or grass fed meats – everything is designed to be deeply nourishing, rebuilding a diverse healthy gut flora and helping you thrive. We're on hand to discuss your personal nutritional needs, educating and empowering you to take these useful strategies home and easily implementing them into your daily life. There is also a vegetarian option.
Exercise is crucial to the health of body and mind. At Zest Retreats, our focus is on the core strengthening benefits delivered by yoga and the inner peace that's achieved through embracing nature, especially through nordic and chi walking. You'll be encouraged to take advantage of the secluded grounds to walk and process everything you're learning.
TRANSFORMATIVE | LUXURIOUS | INTELLIGENT