POWERFUL CHANGE – UNDERSTANDING YOUR GENETICS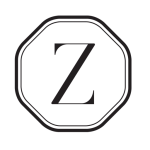 A NEW WAY TO APPROACH YOUR HEALTH
Delve into the fascinating subject of Epigenetics and learn how to substantially reduce the risk of future health issues. Discover the scientifically proven methods to help mitigate issues of gene expression through dietary changes, mindset and stress reduction as well as specific lifestyle changes that make a positive impact on your life and your peace of mind.
The Retreat
Embark on a truly transformational journey, exploring the fascinating science of gene expression, polymorphisms and Epigenetics and the life affirming, untapped power within your mitochondria and DNA.
More text coming soon….
Core-strengthening exercise also forms an important element of your time with us and takes the form of gentle yoga and Chi walking. You'll get the most out of your therapeutic work if you spend time in nature. Maybe enjoy a relaxing yet invigorating massage and take advantage of the luxury spa facilities to unwind and leave the stress of everyday life behind.
Your gut microbiome is paramount to your health and our desire to help you reset your digestive system, underpins all the work we do. With that in mind, every meal will be designed to help you thrive.
During the evening, enjoy the company of like-minded women or simply read and recuperate. Whatever your choice, sleep is crucial and we encourage you to unwind, indulge in the stillness of your room and process all you've learned.
TRANSFORMATIVE | LUXURIOUS | INTELLIGENT